Interior Design Services Wellington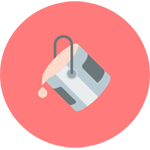 tate mighty
This is for people who need Tate Design to come in and do it all to create an amazing space. We can help with renovations, new builds, furniture and window treatments, colour consultancy, spatial planning and the like. We can also fully project manage from concept to completion. We work with you throughout the project to deliver a room / space / home which you will absolutely love.
Fee: To client's budget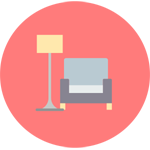 tate mini
This is for people who need design consultancy; some tips, tricks, inspiration and interior design ideas to help them arrange their own room items. Tate Mini is also a good option for those who have everything but just need their rooms / spaces / homes styled (furniture arrangment, hanging of artwork etc). We can even point you in the right direction on where to shop and how. This service may include the following:
A pre-consultation questionnaire
Initial face to face & / or telephone consultation
Mood board (includes basic shopping list)
Information package
This is also available as an e-styling online service
Fee: $150 (includes GST)
tate styling
Looking to showcase a product or range? First impressions are always important! If you love your product, you understand the importance of presenting it to customers in its best possible light. Tate Design does stylish product photography set-ups and flatlay; the kind of arrangements that inspire your customers to rush out and buy all the products they see displayed in the beautiful pictures! We arrange your products in vibrant, relevant themes that sell singles and sets like a dream.
Tate supplies you with high quality images that look just fab and ready to be in a magazine, brochure or online. We can collect your products for styling if you are in Wellington or they can be sent to us if you are outside the Welington region. We also love to style retail stores so please contact us if you are interested. Tate provides the product styling Wellington needs to highlight products the right way!
Fee: To client's budget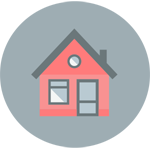 tate property – are you looking to sell?
We can get your home sale ready and interior styled in the Wellington region to maximise it's market value! We do this by decluttering and de-personalising so that buyers can see a homes true potential and their own furniture within it. This is an ideal service before you get your property photography done for advertising purposes. We provide boxes and can arrange storage until your home is sold.
Fee: $130 per hour (includes GST)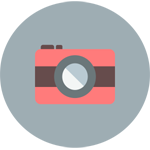 tate photography
It's the 'little THINGS THAT COUNT' and we believe that capturing these moments is just as important. Photos taken in your own personal environment are the most powerful ones. These special memories are truly the ones you and your loved ones will be able to treasure forever. Our careful camerawork will collect visual, tangible memories.
Tate Design does newborn photography and child photography, but we also love to bring the whole family together for a family portrait! Feel free to be comfortable in your own home while we come to you and capture some priceless moments between you and your loved ones.
Fee: Price on application
Note: Photography only available in the Greater Wellington region.
Note: Tate Design can fully project manage any job. We can source and liaise with tradespeople, be available onsite to accept any deliveries and provide any further assistance required to make your design space become a reality. Our fee for this service is based on our hourly rate.